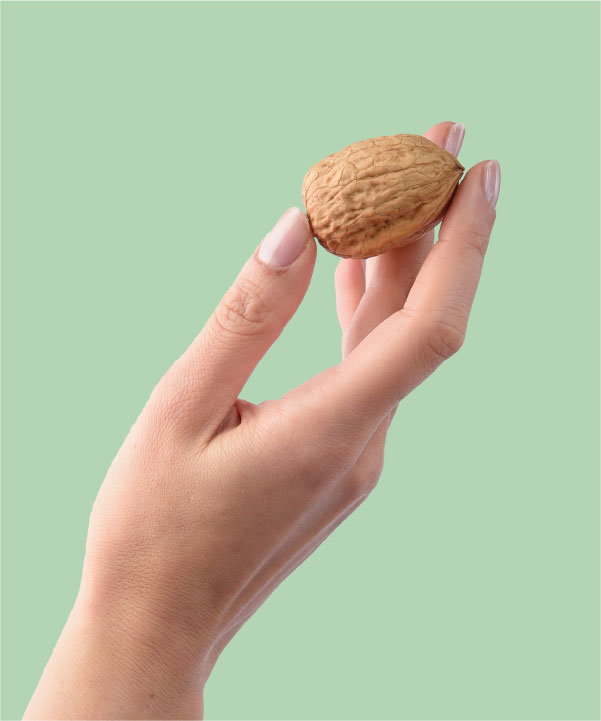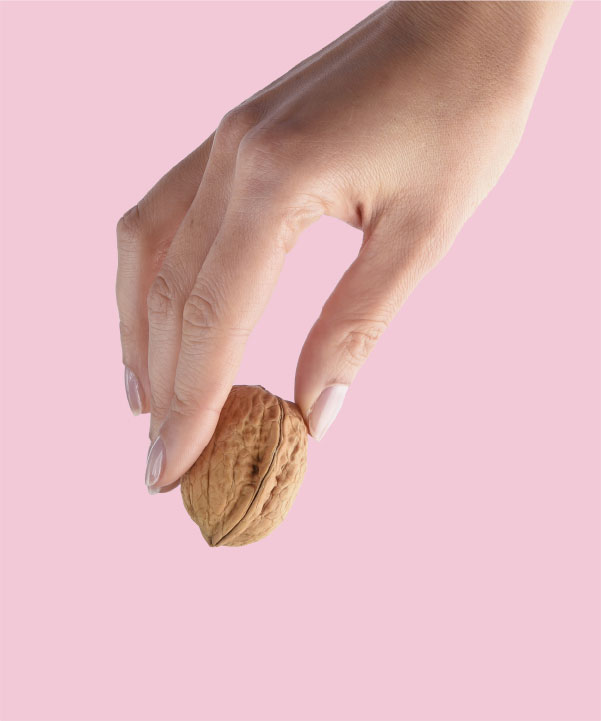 A cooperative committed to its walnuts growers.
Perlim Noix is above all a cooperative at the service of its members. Driven by this spirit of collaboration, Perlim Noix now brings together more than 500 walnut growers spread across Dordogne, Lot and Corrèze, in the heart of the ancestral Périgord region.
Beyond its missions of support and advice to its members, the cooperative manages the grading, storage, packaging and marketing of the 4,000 tons of walnuts produced in our orchards, spread over 3,500 hectares.
Aware of the economic responsibilities it bears towards its members, Perlim Noix has made the choice of trust by forging solid partnerships with its customers, with varied profiles (wholesalers, supermarkets, importers, etc.) but all sharing the same ambition: to put quality and taste at the heart of their supply chains.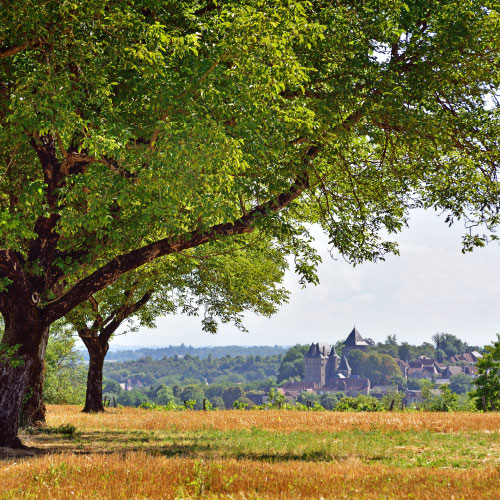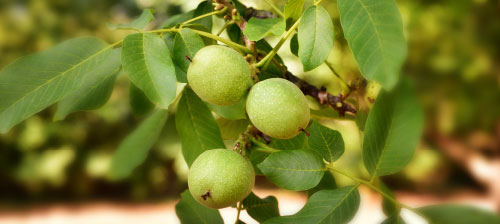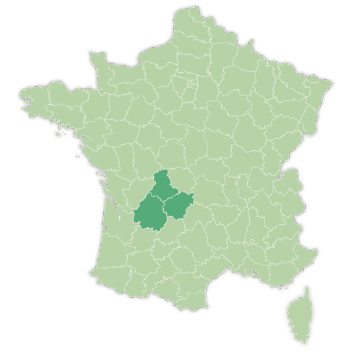 Creation of the cooperative
Our Production:​
7 varieties of dry and wet nuts with character
To guarantee the origin and the quality of its production, Perlim Noix markets a diversified offer of walnuts.
Whether dry or wet, they all have in common their authentic taste, just like our terroir:
Marbot, Franquette, Corne and Grandjean under the Protected Designation of Origin NOIX DU PERIGORD AOP, which represents nearly 80% of our production.
Lara, Fernor and Chandler are the latest born from our orchards, selected to meet consumer expectations.
Perlim Noix is a key player in the production of walnuts in the South of France: nearly a third of the total tonnage with the PDO NOIX DU PERIGORD is grown by our members.
The wet walnuts launches the new campaign at the beginning of September and ends around mid-October. The dry walnut then takes over, available all year round on the stalls.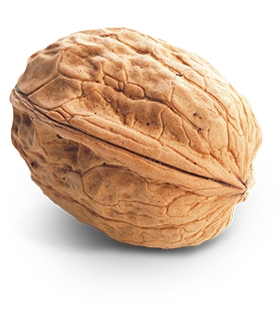 Franquette
Flagship Variety
Elongated shell
Light nutty flavor and nice clear kernel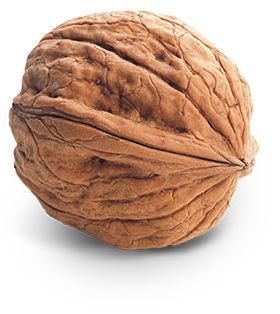 Marbot
Semi-mature variety
Big size walnut
Fruity Flavor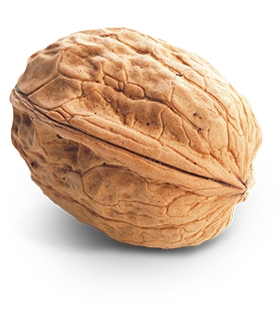 Corne
Rustic Variety
Strong shell
Sweet kernel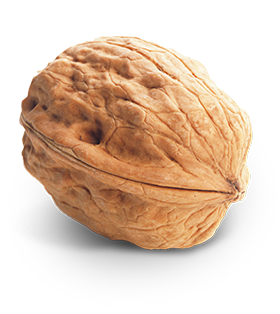 Grandjean
Big sizes walnuts
Fine flavour
Fleshy kernels
Regional walnuts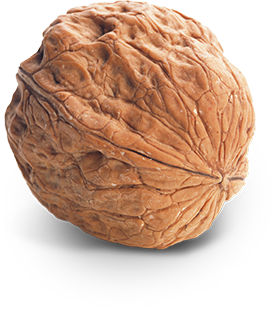 Lara
Big sizes walnut
Ideal for wet walnut
Subtle and sweet aroma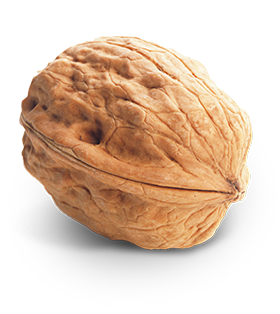 Fernor
Cross between Lara and Franquette
High productivity
Fruity flavour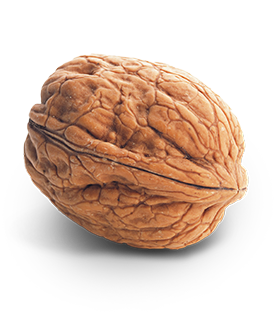 Chandler
Thin shell
Mature Variety
Very sweet Flavour
A wide range of packaging for shelled walnuts and kernels
Perlim Noix adapts to final consumer demand and the expectations of its distributor customers by offering a variety of packaging solutions, for conventional and organic nuts, with one constant: an irreproachable finish.
Always on the lookout for more ecological materials, Perlim Noix recently launched its latest 100% vegetable fiber sachet.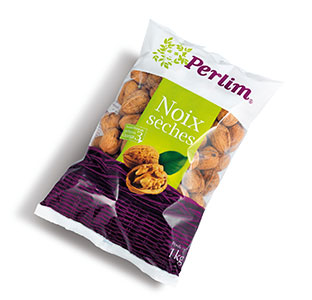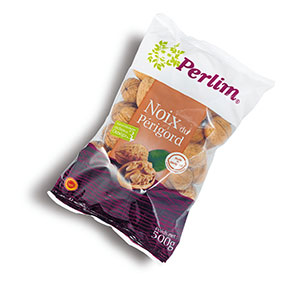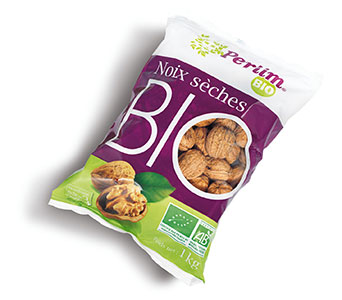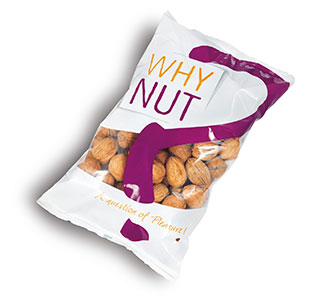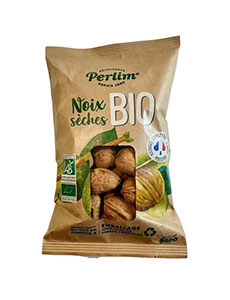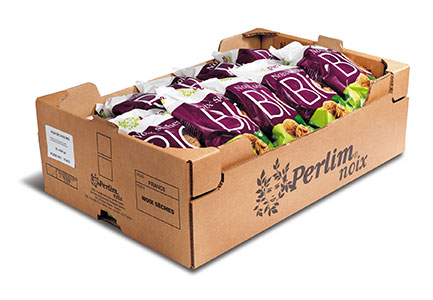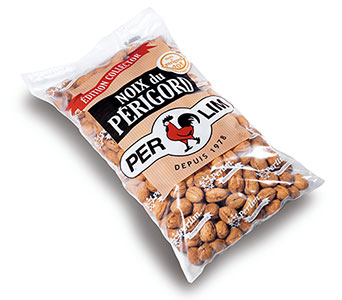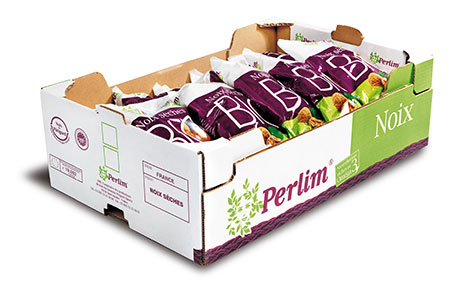 Our nature does things well, we do the rest.​
Périgord: an ancestral terroir for walnuts
In the region, our walnut trees find all the climatic conditions they like to develop harmoniously.
Since the structure of our clay-limestone soils, heritage of the Jurassic and Cretaceous terrains, typical of the foothills of the Massif Central, which ensure optimal drainage and a depth of soil capable of providing a great richness in mineral elements. Passing through the hilly topography of our production basin, which offers good sunshine and shelter from frost. Until the weather, mild throughout the year with average annual temperatures above 10.5 ° C and rainfall above 750 mm per year.
These exceptional growing conditions explain the rich and authentic taste of our walnuts. We had to offer an irreproachable final product to pay tribute to our terroir.
​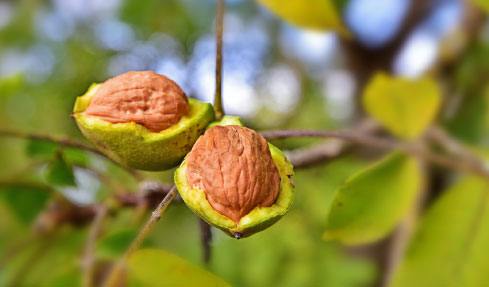 Perlim Noix supports its member producers in the purchase of washers and dryers to help them produce a natural, clean fruit that meets the expectations of both customers and consumers. A renewal of the picking machines was also carried out to optimize the harvests.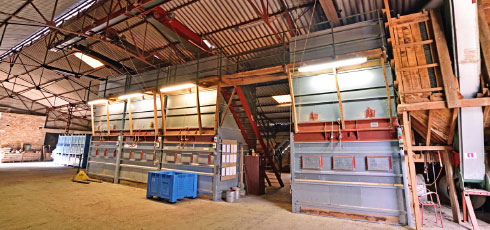 Perlim Noix has invested to renew its tools in the packhouse and have the latest generation packing lines. Sizes, weights and colors are now automatically measured while eliminating waste and empty nuts, and all the good walnuts can be mechanically packed by a state-of-the-art machine.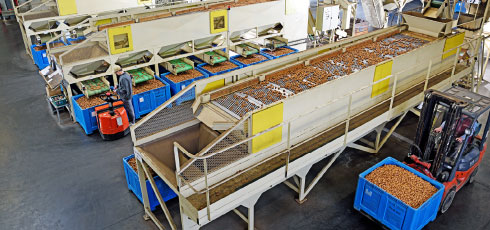 This modernization has increased productivity to 100 tons per day.​
A technical team at the service of our members works to maintain excellence in our production methods, in our orchards and in our packhouses.
Our commitment

in the orchards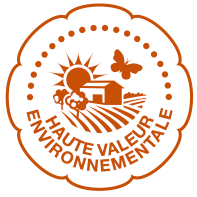 Our commitment for HVE
Our producers are committed to the HVE (High Environmental Value) approach, supported by the Ministry of Agriculture, a certification awarded to farms committed to respect the environment.e l'eau.

Our commitment for organic walnuts
In December 2009, PERLIM obtained approval to market walnuts and kernels meeting organic criteria. 50 members are committed to follow the precepts of this mode of production.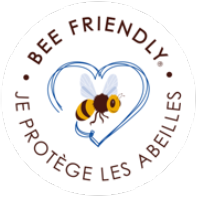 Our commitment BEE FRIENDLY
Since 2018, the producers of the cooperative have been partners of the "BEE FRIENDLY" association to promote agricultural practices and products in harmony with the well-being of pollinators. Pioneers in the Bee Friendly approach in France, the production potential stands at 350 t.
Our commitments

in the packhouse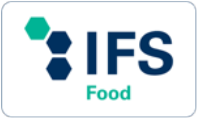 FOOD SAFETY
The packing station is audited each year to guarantee the food quality and safety of the products coming out of the plant. This year again, the station has obtained the higher grade of IFS (International Featured Standards) certification.

ENVIRONMENTAL
ETHICS
Whether in the orchard or in the packhouses, the cooperative is ready to commit to future generations. This is why it has been working for several years to modernize its offer, by turning to more responsible ethic.
Thus, it launched its compostable paper and cellulose hydrate packaging.
TO THE SHORT CIRCUIT
Because covid has changed our eating habits, more and more consumers are looking for local food networks. To respond to this trend, Perlim Nuts is launching "La Cueillette de Lisette", a new brand and a new assortment of 100% French dried fruits.
Jonathan RHODES
Director
jonathan@perlim.com
+33 555 25 29 60
+33 608 28 74 84
Virginie VIREVIALLE
Commercial
virginie@perlim.com
+33 519 98 06 00
+33 785 70 32 20
For any other non-commercial question, you can write to us on info@perlim-noix.com or call +33 555 25 29 60